10/ 23/ 2019by SleeveyWonders Admin
Filmed in Seattle on the anniversary of Japan's tragic earthquake/tsunami disaster, the video is an exuberant celebration of Japan's vibrant pop culture and street fashion.
La Carmina and her pals made signs, danced around downtown Seattle, and took donations from passerby. Doesn't she look beautiful?: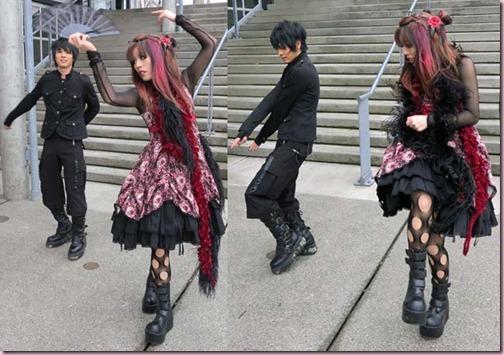 Their efforts were inspired by Ridley Scott's Japan in a Day project, and they are submitting their many hours of footage to be considered for inclusion in Scott's upcoming documentary. The documentary, being made in conjunction with Fuji TV, will focus what people in Japan and around the world were doing on the one year anniversary of Japan's disaster.
Ridley Scott (who directed such films as Bladerunner and Alien) is producing Japan in a Day, which will air on Japanese television. However, he'll also be using submitted footage to make a film that will be released worldwide. We at Sleevey Wonders are keeping our fingers crossed for you guys!
La Carmina is an alternative fashion/subcultures blogger, travel TV host, author of 3 books, designer and journalist for AOL Travel / Huffington Post. Her popular blog – http://www.lacarmina.com/blog – has been featured in major publications (The New Yorker, Washington Post, WWD, Village Voice, Cosmopolitan, Time Out New York, LA Times). She is a travel and pop culture journalist for CNN, Huffington Post, AOL and Lip Service. She was one of the 40 world's top fashion bloggers to be flown to LuisaViaRoma's event in Italy.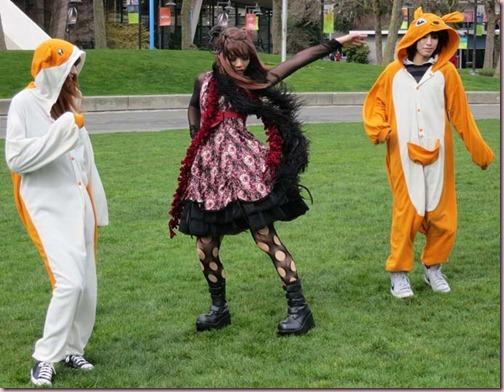 The video was made in collaboration with tank9 and Mary 9, whose Youtube dance videos have garnered them a large number of subscribers. Originally posted on March 2012